Waste Management Insurance & Recycling Insurance Premiums Increase
/?php if ( '' !== get_the_post_thumbnail() && ! is_single-blogs() ) : ?> /?php endif; ?>
Waste management & recycling industry insurance premiums set for large increases after major fires.
Major fire incidents at waste recycling facilities in NSW and VIC in the past week have highlighted the need for stringent risk mitigation procedures to be adopted by all businesses in the sector.
A recent factory fire at the SKM recycling plant on the outskirts of Melbourne occurred on the 28th of February.
The blaze took more than 6 hours to bring under control with smoke from the blaze blanketing Melbourne's outer northern suburbs with at least one person to seeking medical assistance as a result.Waste Management Insurance
Another recent fire occurred at the SUEZ Chullora Resource Recovery Park which is located in south-west Sydney,
The blaze saw over 100 firefighters on scene attempting to contain the fire, with a number of nearby businesses and homes evacuated. The smoke was visible up right across Sydney with reports as up smoke sights over 25km away from the fire.
LAI Insurance brokers Waste Management Insurance & Recycling Insurance clients utilise market leading risk management reporting indictors to help ensure them against such incidents occurring.
We recommend Waste & Recycling businesses use the incidents as an impetus to ensure they're following best practice and ensure their machinery is regularly maintained by qualified technicians to help prevent one of the key causes of fires in the sector.
If you are seeing large increases on your insurance renewal premiums be prepared to seek alternative options as we've seen a number of clients in the sector receiving increases of over 50% even if they haven't had a claim themselves.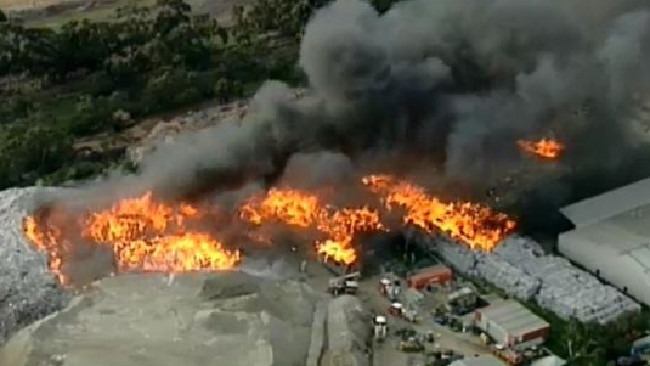 Let's Talk
If you would like an alternative quote talk to Cameron Lloyd our Waste & Recycling Insurance expert directly on 0421 783 011 or email on cameron@laib.com.au