/?php if ( '' !== get_the_post_thumbnail() && ! is_single() ) : ?> /?php endif; ?>
Battery Recycling Insurance
Fire at battery recycling factory in Campbellfield causing millions of dollars in property damage
Loud explosions have echoed through Campbellfield in Melbourne's north this morning after a battery recycling factory went up in flames.
More than 70 firefighters have been battling the blaze on Sydney Road, which broke out just before 4:30am (AEST).
The cause of the fire is under investigation but it clearly shows the importance of strict risk management procedures with each insured premises is the key to help authorities and reducing risk of larger fire insurance claims.
Battery Recycling Insurance is available in the market and we work closely with industry participants to provide Battery Recycling Insurance solutions.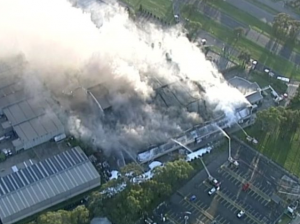 We also extend our coverage to help the E-Waste sector deal with the insurance issues they are also facing due to ongoing large fire claims across the industry.
Contact LAI Insurance Brokers today to see how we can assist you obtain recycling industry insurance for the Battery & E-Waste sectors.
Call Cameron on 0421783011 to discuss your insurance requirements 
EMAIL: Cameron@laib.com.au 
MORE INFORMATION: https://laib.com.au/recycling-industry-business-insurance/
Image courtesy of ABC Article:
https://www.abc.net.au/news/2020-08-09/fire-at-battery-recycling-factory-in-campbellfield/12538948